On June 6, 2017, the TTAB issued a precedential opinion addressing trademark mutilation and phantom marks.
The University of Miami sought federal trademark registration for its mascot "Sebastian the Ibis," describing the mark as follows:  "The mark consists of an ibis wearing a hat and a sweater."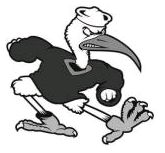 Each of the seventeen specimens the University submitted with its application, however, generally included the following differences:  a stylized letter "U" appeared on Sebastian's hat, the word "Miami" appeared on the front of his sweater, and his sweater had striping along its side and shoulders: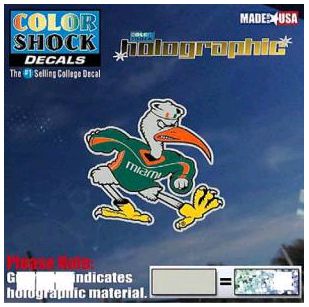 Based on these differences, the Examining Attorney refused the application on two grounds:  (1) the specimens failed to show that the University uses the mark in commerce as it appears on the drawing, and (2) the University sought registration of more than one mark, or a mark with "phantom" elements.  The TTAB reversed.
With respect to (1), the Board analyzed whether the mark as shown on the drawing was a "substantially exact" representation of the mark shown in the specimens.  According to the Examining Attorney, omitting the lettering and stripes on the sweater from the drawing mutilated the mark by severing part of it and seeking registration of only that part.  The Board disagreed, finding that the University's mark created a separate and distinct commercial impression from the wording "U" and "Miami" appearing on the specimens.  In support, the Board pointed to design marks that had been registered where the specimens contained words or other matter not appearing on the applicant's drawing: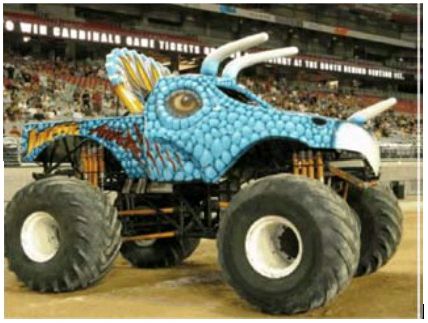 (design and configuration of truck separable from "Jurassic Attack" wording on truck);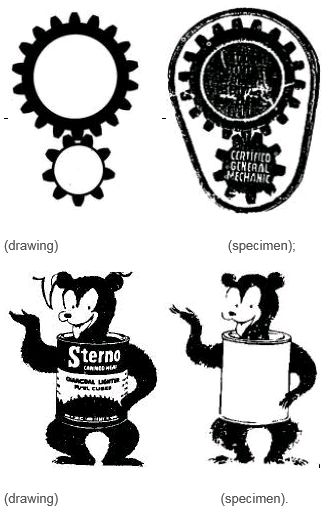 In view of these prior decisions, the Board stated with respect to the University's mark, "it is our judgment that the overall display on the specimens creates the commercial impression of a personified ibis."  Similarly, the Board viewed the absence of stripes on the drawing as only a minor alteration that did not create a mark with a different commercial impression.
The Board then analyzed whether the University had attempted to register a mark with "phantom elements."  The Federal Circuit defines a phantom mark as "one in which an integral portion of the mark is generally represented by a blank or dashed line acting as a placeholder for a generic term or symbol that changes, depending on the use of the mark."  The Examining Attorney argued that Sebastian wears a sweater that operates as a "blank slate" for whatever additional matter the University wishes to include.  The Board, however, found that these additional terms were not integral to the University's mark.  Here, neither the drawing nor the mark description identified a changeable or missing element.
The case is In re University of Miami, U.S. Serial No. 86616382 (TTAB June 6, 2017).
The content of this article is intended to provide a general guide to the subject matter. Specialist advice should be sought about your specific circumstances.