| | | |
| --- | --- | --- |
| Michael Gentry | | Contributor's Topics |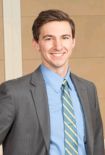 Contact details for
Reinhart Boerner Van Deuren s.c.
Tel: +1 414 2981000
Fax: +1 414 2988097
1000 N Water Street
P.O. Box 2965
Milwaukee
WI 53202
United States

Based on Mondaq users readership, this author is ranked as
Very Popular
in
United States
for the topics, user groups and industry sectors listed below:
Employment and HR
Employee Rights/ Labour Relations
Privacy Protection
Inhouse Counsel, Lawyer in Company/Government
HR
Banker, Stockbroker, Analyst, Economist
Director, Vice President, Senior Company Executive
IT
Business & Consumer Services
Basic Industries
Banking & Credit
Consumer Industries
Utilities
* Rankings are based on analysis of the last 12 months of Mondaq readership data across more than 25,000 contributing authors. To be ranked 'Very Popular' an author must be in the top 20% of results within the selected criteria.