| | | |
| --- | --- | --- |
| Jane C. Ball | | Contributor's Topics |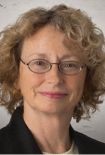 Contact details for
Fredrikson & Byron, P.A.
Tel: +1 612 492 7000
200 South Sixth Street
Suite 4000
Minneapolis
MN 55402-1425
United States

Based on Mondaq users readership, this author is ranked as
Very Popular
in
United States
for the topics, user groups and industry sectors listed below:
Tax
Tax Authorities
Accounting and Audit
Audit
CFO/FD, Inhouse Accountant, Treasurer
Consultant, Accountant in Accountancy Firm, Practicing Accountant
Director, Vice President, Senior Company Executive
CEO, Owner, Chairman, President, Mng Director
Retail & Leisure
Environment and Waste Management
Accounting & Consultancy
Business & Consumer Services
Consumer Industries
Engineering, Construction
Law Firm
* Rankings are based on analysis of the last 12 months of Mondaq readership data across more than 25,000 contributing authors. To be ranked 'Very Popular' an author must be in the top 20% of results within the selected criteria.