| | | |
| --- | --- | --- |
| John C. Donch | | Contributor's Topics |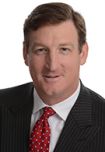 Contact details for
Volpe and Koenig, P.C.
Tel: +1 215 568 6400
Fax: +1 215 568 6499
30 South 17th Street
Philadelphia
PA 19103-4009
United States

Based on Mondaq users readership, this author is ranked as
Very Popular
in
United States
for the topics, user groups and industry sectors listed below:
Litigation, Mediation & Arbitration
Trials & Appeals & Compensation
Intellectual Property
Patent
Trade Secrets
Lawyer in Law Firm, Private Practice, Barrister
CEO, Owner, Chairman, President, Mng Director
Inhouse Counsel, Lawyer in Company/Government
Law Firm
Aerospace & Defence
Government
Automotive
Retail & Leisure
IT
* Rankings are based on analysis of the last 12 months of Mondaq readership data across more than 25,000 contributing authors. To be ranked 'Very Popular' an author must be in the top 20% of results within the selected criteria.