Breaking the existing deadlock between the party forming Government and the opposition party over different policy issues, this winter session, the parties rose above the differences, which led to a successful winter session paving way for the prosperity of the nation. With speaker Smt. Sumitra Mahajan handling the command of Lok Sabha and Shri Venkaiyah Naidu leading the Rajya Sabha, the winter session this year lasted from December 15 to January 5. A total of 21 sessions took place with 14 sittings. 25 Bills were taken up for consideration, of which 14 Bills were listed for introduction, consideration and passing. One Bill, the Consumer Protection Bill, 2015, was withdrawn during the winter session and a total of 23 bills were passed by the Parliament. Out of these, few bills stand out because of the heat they created. These are: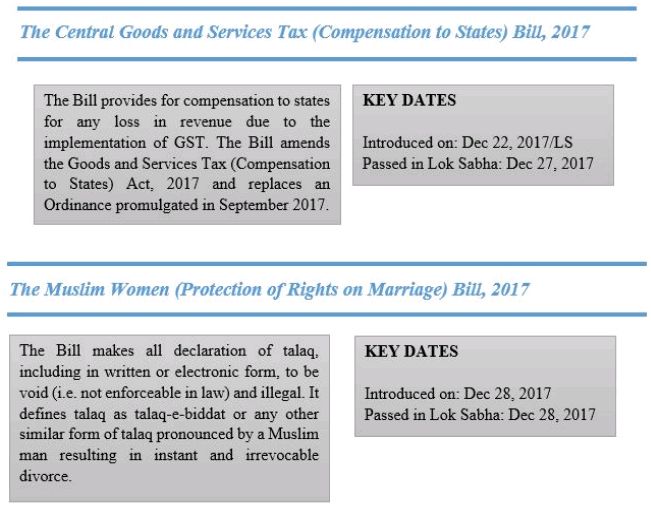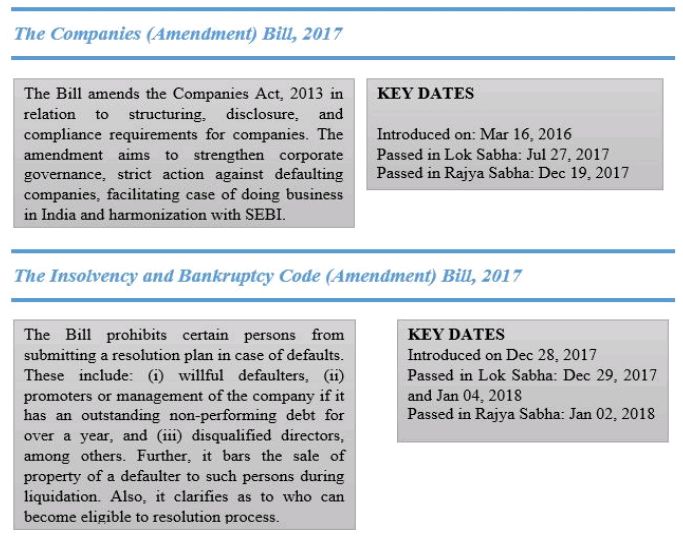 Download >> Round Up Of Bills In The Winter Session Of The Parliament, 2017
For further information please contact at S.S Rana & Co. email: info@ssrana.in or call at (+91- 11 4012 3000). Our website can be accessed at www.ssrana.in
The content of this article is intended to provide a general guide to the subject matter. Specialist advice should be sought about your specific circumstances.