On Thursday 16 May 2019 Walkers collected the Restructuring & Insolvency Firm of the Year award at the Who's Who Legal Awards 2019, held at Gibson Hall, London.
Ireland partner Gavin Smith, along with senior associates Paul Gross and Emma Hill from the London office were in attendance to accept the award.
Who's Who Legal lists only the leading lawyers in each field, based on the findings of an independent six-month research process that encompasses feedback from private practitioners, clients and other experts in the sector.
In 2018 Walkers was awarded the Asset Recovery Firm of the Year award, having previously picked up the Leading Law Firm in the Cayman Islands award in 2017 and 2016.
Gavin Smith, Ireland's Head of Insolvency & Dispute Resolution practice commented "To be recognised by Who's Who Legal for the 4th consecutive year is a testament to the hard work and quality of our outstanding team", adding "We have invested considerably in our insolvency and dispute resolution teams across our offices by a series of strategic hires and promotions, which enables us to continue to provide top quality legal advice for our clients."
London Insolvency & Dispute Resolution partner John O'Driscoll added: "Walkers' unique global footprint of London, Dublin, Dubai, Hong Kong and Singapore, in addition to our offshore offices, positions us perfectly to advise global clients on contentious and strategic matters which relate to the six laws that we practice. We are delighted that Who's Who Legal continues to recognise this strength."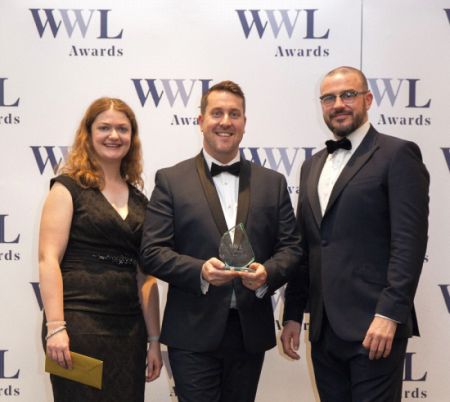 (L to R): Emma Hill, Gavin Smith, Paul Goss
About the Who's Who Legal Awards
Who's Who Legal directory is an international legal publication that identifies the "foremost legal practitioners" in the different areas of business law and acts as a "reference source for companies seeking to corroborate the reputations" of the lawyers being recommended by another party.