| | | |
| --- | --- | --- |
| Donnacha O'Connor | | Contributor's Advice Centers |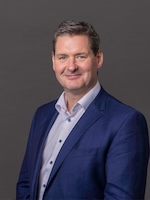 Contact details for
Dillon Eustace
Tel: +353 1 667 0022
Fax: +353 1 667 0042
33 Sir John Roberson's Quay
Dublin 2
Ireland

Based on Mondaq users readership, this author is ranked as
Very Popular
in
Ireland
for the topics, user groups and industry sectors listed below:
Compliance
Corporate/Commercial Law
Strategy
Capital Adequacy/BASEL
Securities
Securitization & Structured Finance
Finance and Banking
Fund Management/ REITs
Debt Capital Markets
Management
Financial Services
Banker, Stockbroker, Analyst, Economist
Inhouse Counsel, Lawyer in Company/Government
Consultant, Accountant in Accountancy Firm, Practicing Accountant
Financial Services & Insurance
Securities & Investment
Banking & Credit
Pharmaceuticals & BioTech
* Rankings are based on analysis of the last 12 months of Mondaq readership data across more than 25,000 contributing authors. To be ranked 'Very Popular' an author must be in the top 20% of results within the selected criteria.
Mondaq Advice Centers provide access to Topic Guides, Model Documents, Precedents, Standard Clauses, Model Letters and Checklists across a wide range of specialist business areas.
Click link above to access this firm's available resources.
Contributor's Topics
More...