In its December 21, 2017 Contract Policy Notice, the Treasury Board of Canada Secretariat published an updated set of procurement thresholds that have been indexed for inflation and came into effect on January 1, 2018. The notice provides the new thresholds applicable to covered federal government procuring entities under Canada's international free trade agreements (FTAs), such as the North American Free Trade Agreement (NAFTA) and the World Trade Organization's Agreement on Government Procurement (WTO GPA), as well as Canada's domestic FTA, the Canadian Free Trade Agreement (CFTA), which came into force in July 2017. For more information on CFTA, please see our July 2017 Blakes Bulletin: Canada's Procurement System Gets a Boost: CFTA Now in Effect, CETA on Its Heels.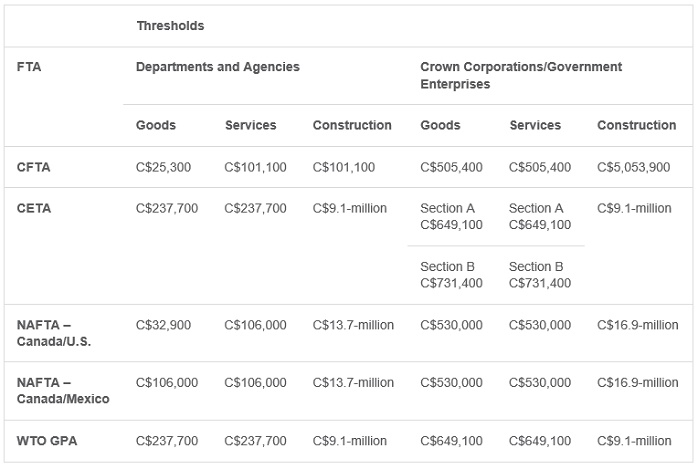 The complete set of indexed thresholds applicable to all procuring entities covered by the CFTA, including provincial and municipal entities, are available on the CFTA Secretariat's website.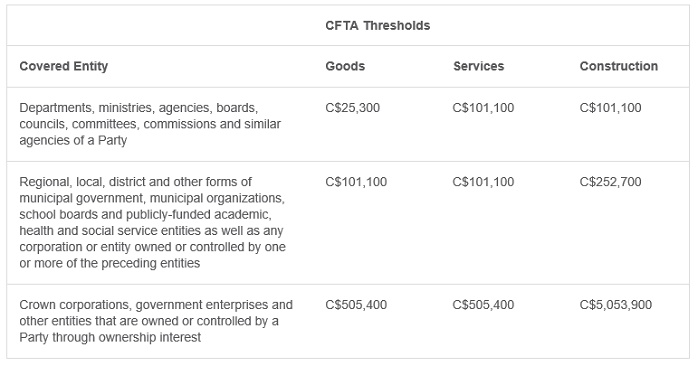 Procurement thresholds are the monetary values at, and above which, the government procurement obligations under Canada's FTAs will generally apply to a given procurement by covered entities. Procurement threshold values are indexed for inflation every two years at the beginning of the calendar year according to the formula set out in the government procurement chapter of the applicable agreement.
The next threshold update is expected January 1, 2020.
The content of this article is intended to provide a general guide to the subject matter. Specialist advice should be sought about your specific circumstances.