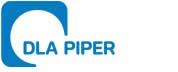 Australia
: Mining in the Asia Pacific - A Legal Overview (Australia)
NB. This article is not published yet. Please try again later.
More Popular Related Articles on Energy and Natural Resources from Australia
This publication brings together a brief summary of information on recently completed deals and relevant regulatory updates.
A contentious debate has arisen about whether compensation for landowner time should or ought to be paid.
The average intensity of greenhouse emissions from the National Electricity Market has reduced by about 5% year on year.
Where a proposed mining development has clear environmental impacts, mitigation measures must deal with those impacts.
The Government will now allow the development of a commercial oil shale industry, under strict environmental conditions.
A brief summary of information on deals, market rumours and potential opportunities, and relevant regulatory updates.
Queensland proposes to consolidate five resources Acts into one legislative framework - the 'Common Resources Act'.
Industry bodies have taken an opportunity to highlight regulatory interference as a key barrier to exploration investment.