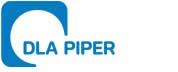 Australia
: From Pit to Port: Third-Party Access Issues – The Australian Experience
NB. This article is not published yet. Please try again later.
More Popular Related Articles on Transport from Australia
The recent shipping industry reforms proposed by the Australian Government commenced operation on 1 July 2012.
The Federal Court has refused recovery of some items of expenditure claimed by a cargo owner.
With Australia's economy still performing strongly, two exciting recent announcements have been made regarding urban rail infrastructure.
Queensland has become the first Australian state or territory to enact the Heavy Vehicle National Law.
A new marine safety act will provide a national set of duties for the safe maintenance and use of commercial vessels.
The Australian new car market has bucked retail trends, with official 2012 sales figures showing that sales increased.
The French Cour de cassation has held that France had jurisdiction over the Erika oil spill case.
The PPSA will still apply to smaller aircraft, but for large aircraft, it will be replaced by the Cape Town Convention.