Colour combination marks also faced difficulties in 2017, and it is not yet apparent whether things will be more straightforward under the EUTM reform package.
In November 2017, the EU General Court decided that Red Bull's well-known blue/grey colour combination was insufficiently precise to be validly registered as a trade mark. Subject to any appeal by Red Bull to the CJEU, the decision was a blow for brand owners, setting the test for registrability of two-colour marks very high. Indeed, the effect of the decision seems to be that colour marks comprising colour combinations are harder to register than those of single colours.
Red Bull's two trade mark applications included the following descriptions:
'Protection is claimed for the colours blue (RAL 5002) and silver (RAL 9006).The ratio of the colours is approximately 50%-50%'.
'The two colours will be applied in equal proportion and juxtaposed to each other' (this wording was adopted following correspondence with the examiner).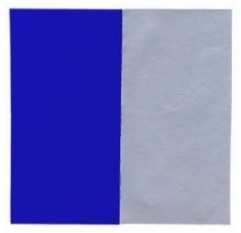 The General Court decided that the combination of the representation with either description did not enable the sign to be precisely identified. Each description enabled some degree of ambiguity; the mere juxtaposition of colours, without shape or contour, did not exhibit precision and uniformity. Customers would be unable to use the mark as a badge of origin, and competitors would lack legal certainty as to the scope of protection provided by it.
Meanwhile, in a dispute between Glaxo and Sandoz, the Court of Appeal decided that Glaxo's colour trade mark registration for its Seretide inhaler was invalid because it lacked the clarity, intelligibility, precision, specificity and accessibility required. The public, looking at the trade mark on the register would be in a position of 'complete uncertainty' as to what the protected sign actually was.The decision demonstrates the difficulties in filing colour combination trade marks but it also serves as a reminder of the potential value in passing off claims in enforcing trade mark rights in a colour or colour combination, as that claim continues before the Court.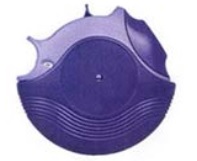 Glaxo's registration was for the above visual representation, as well as a description, which read: "The trade mark consists of the colour dark purple (Pantone code 2587C) applied to a significant proportion of an inhaler, and the colour light purple (Pantone code 2567C) applied to the remainder of the inhaler."
The content of this article is intended to provide a general guide to the subject matter. Specialist advice should be sought about your specific circumstances.