"Malta is now an attractive destination for the sector of family offices" – Minister Cardona's comments on Malta's pioneering policy regarding the Family Business Act showcased at Dubai conference
This year Malta became the first country to create a policy specifically to recognise and assist family business. This was recognised by the Private Wealth Institute Global Annual Summit held in Dubai, which invited the Minister for the Economy, Investment and Small Businesses Chris Cardona to speak and co-chair a panel specifically on family businesses, their resiliency and factors for their long-term success. 
Minister Cardona noted how despite family businesses accounting for 70% of GDP globally, these have been pretty much ignored by legislators and policy makers across the board. The Maltese Government was quick to go down the road of creating legislation on family businesses so to formally recognise the crucial role these economic players have locally, being consistently acknowledged as the backbone of Malta's economy. The Family Business Act now goes beyond recognizing family businesses but provides fiscal and governance incentives to family businesses registered in Malta.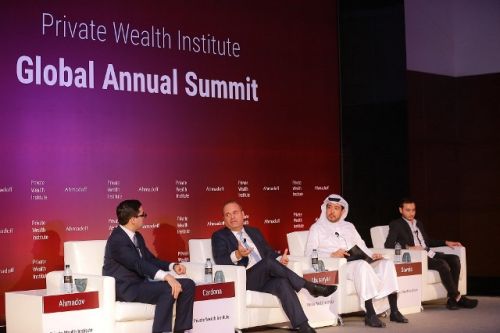 Minister Cardona noted how through the introduction of regulation, this niche policy and financial sector dedicated to family businesses, has made Malta an attractive jurisdiction of choice for family businesses to be based. The new regulations state that, to benefit from this policy foreign family business need to have all, or a part of the family business based in Malta. Therefore, this serves as a further compliment to the country's attractive facilities.
"The Family Business Act has been and will continue to be a game-changer not only for our local businesses, but for other European family businesses too. We hope that our framework will appeal to entrepreneurs in regions of the world, such as the Middle East and Asia, where the family-controlled business is the dominant business model," said Minister Cardona.
Source: PRESS RELEASE BY THE MINISTRY FOR THE ECONOMY, INVESTMENT AND SMALL BUSINESSES /  Photo - MEIB
The content of this article is intended to provide a general guide to the subject matter. Specialist advice should be sought about your specific circumstances.