Meet our United States: Intellectual Property Experts
BGL possesses full capabilities in international patent and trademark practice and works with a network of qualified associates around the world. Our international practice serves as a full-service resource for small, mid-sized and large companies by establishing, protecting and enforcing patent and trademark portfolios around the world. Our International Patent Group, headed by Michael Milz, has 13 full-time administrative assistants and paralegals. More than 7,000 international patent files are housed and managed under Michael's direction. As head of the firm's International Trademark Group, Mary Squyres runs one of the largest in-house international trademark practices in the country, with more than 15,000 active files and 8 staff assistants. She is one of a small number of lawyers in the country who specialize in the field of international trademark law.
The contacts made through professional organizations and past client matters over the last half-century have permitted us to establish personal relationships with the preeminent intellectual property practitioners throughout the world. We know from experience that the foreign associates with whom we work are competent, dedicated and effective. Our attorneys and paraprofessionals correspond daily on trademark matters with our network of foreign associates worldwide. Our combined use of attorneys and paraprofessionals allows us to manage our international filings and maintenance in the most cost-efficient manner possible.
Litigation encompasses a major part of our practice. Many members of the firm have had significant jury trial experience, which is not common in the intellectual property field. We also have a large number of skilled patent, trademark and copyright practitioners who procure and maintain intellectual property rights for our clients.
Though most of our attorneys have chosen to concentrate their practices in either litigation, on the one hand, or prosecution, counseling and licensing, on the other, all of our attorneys have had some experience in both litigation and non-litigation matters. This broad experience brings to each matter a unique perspective that permits our clients to obtain comprehensive intellectual property protection that will withstand the rigors of scrutiny by adversaries or the courts.
Many of our attorneys are nationally recognized authorities, and several have authored major treatises on intellectual property. Jerome Gilson is the author of the ten-volume treatise Gilson on Trademarks (Matthew Bender) and has worked with Congress on several amendments to the Lanham Act. Mr. Gilson has been ranked as the top trademark lawyer in the world according to a survey conducted by Managing Intellectual Property magazine and has also been inducted into the Intellectual Property Hall of Fame. David Fleming and John Gabrielides authored Trademark Litigation Practice (BNA Books), which analyzes the many substantive and procedural aspects of trademark litigation and every stage of Lanham Act cases. Jeffrey Handelman authored Guide to TTAB Practice (Aspen Publishers), which provides an in-depth analysis of cases before the Trademark Trial and Appeal Board.  Mary Squyres has written a treatise entitled Trademark Practice Throughout the World (West). Cynthia Homan and Charles McMahon have co-authored supplements and the 10th Edition of the well-known treatise of Patents and the Federal Circuit. Cynthia Homan, William Frankel and Christopher Dolan are co-authors of the book in West Group's Corporate Compliance Series entitled Designing an Effective Intellectual Property Compliance Program. William Frankel, Laura Beth Miller and Marc Richards are contributing authors to the 2005, 2008 and 2013 editions of the Intellectual Property Handbook, published by the Illinois Institute of Continuing Legal Education. Members of the firm also have written articles, and chapters in multi-volume treatises, and have spoken frequently at professional and other meetings.
Our lawyers also are active in leadership roles with professional and civic organizations that provide worldwide contacts and up-to-date information on intellectual property developments. James Sobieraj and Allen Baum have served as past presidents of the Licensing Executives Society. Janet Pioli is the president of the Intellectual Property Law Association of Chicago, where James Sobieraj has served as a past president. Dave Fleming serves on the Board of Directors for the International Trademark Association, where Jerome Gilson was counsel to the Association. Manish Mehta is the past president of the Indian-American Bar Association (IABA) of Chicago. William Frankel has served as past chairman to the Copyright Committee, as well as the past president of the Lawyers for the Creative Arts, a provider of pro bono legal services to the arts community. Lawrence Almeda is currently serving as Chairperson of the State of Michigan Advisory Committee of the U.S Commission on Civil Rights.
The team at BGL has vast Intellectual Property experience in the following industries:
Biotechnology & Pharmaceutical

Chemicals, Energy & Agriculture

Electrical & Computer

Green Technology

Mechanical

Medical Device

Nanotechnology
Our Experts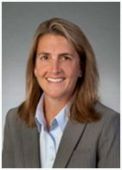 Green Technology
+1 312 3214200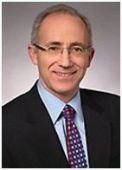 Pharmaceuticals
+1 312 3214200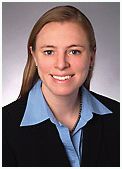 Biopharma
+1 312 3214200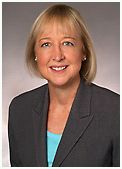 Biopharma
+1 312 3214200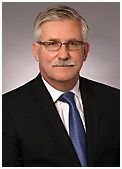 International Trade Commission
+1 312 3214200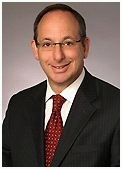 Appellate
+1 312 3214200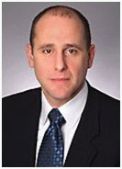 Biopharma
+1 312 3214200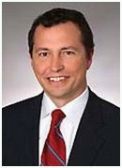 Litigation
+1 312 3214200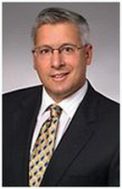 Appellate
+1 312 3214200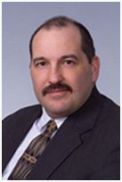 Mechanical
+1 312 3214200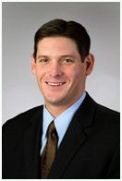 Patent Prosecution
+1 312 3214200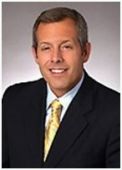 Biopharma
+1 312 3214200
Contributor Latest Articles